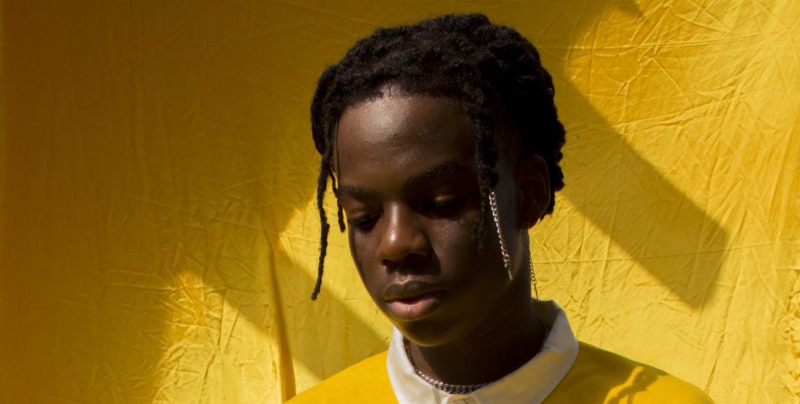 Nigerians have come to the conclusion that the DMW crew is responsible for Rema's recent rant on Twitter.
Rema made the headlines after he went on a full-blown rant calling out those that are jealous of his fame and fortune. Rema slammed the undisclosed person for treating him in such a shallow manner and also made some shocking revelations about his life before the fame. However, Nigerian Twitter has taken up the case and there are speculations about the real reason behind Rema's sudden outburst.
Nigerians believe that at the Season finale of the Big Brother show last night, Rema had a run-in with the DMW crew and it didn't end well. Rema's cryptic tweet didnt help matters as many felt he was refering to the crew. "When we in the same room together don't label me proud or rude because I don't smile, talk or laugh to your jokes."
See some of the epic recations below:
When Don jazzy and the rest of mavin crew catch Rema in his hideout pic.twitter.com/giPhgAFW4Y

— Notorious Nino? (@elninomich) September 28, 2020
Rema abeg use this anger give us another banger pic.twitter.com/P4ft3U8Yfe

— Samuel Mbah (@Mbahdeyforyou) September 28, 2020
Yea Laycon and few housemates wanted to take Selfies with Rema but his bouncers stop them which now made Davido angry that he should be humble, during the Process Rema sha chop slap.

End of Story

— Fola (@manlikefola_) September 28, 2020
Rema later in the day when the Igbo he smoked clear from his eyes

— kiddee La baller ??? (@iam_kiddee) September 28, 2020
Something definitely happened backstage at BBN finale yesterday, it can only be the reason Rema is ranting, and looking at the details of the tweets, he is definitely talking about a senior colleague.
?

— ZEUS (@itzbasito) September 28, 2020
Whatever it is, It's pretty serious and Rema has been pushed to the wall. pic.twitter.com/uNj7sWduDc

— Victor Babatunde (@vhic_tore) September 28, 2020
Davido slapped Rema! ??

— Famez Venom ?? (@Famezz_vv) September 28, 2020
REMA don see his Waec result. Baba no pass, he con dey para. ?

— Omo kiikan ? (@OmoKiikan) September 28, 2020
Who carry rema teddy bear? Return am I beg, my guy dey vex.

— SUN? (@shank_comics) September 28, 2020
Rema is actually just throwing tantrums over small issues they could have settled amicably.

I know most of ya'll will just hop on and support him as per your fav know what actually transpired.

A thread…

NB: l love Rema also but don't expect me to be biased

— Benjamin Karson (@Kennylawrence_) September 28, 2020
E be like Don Jazzy no give Rema money for lunch.

— Bayo (@mr_adebayo5) September 28, 2020
Rema: I was a millionaire before the fame
same Rema: I had no money to pay for beat so ozedikus had to sneak beat to me.
Ozedikus management reading wah ozedikus did: pic.twitter.com/1ZNixxaQLg

— Iconic blaqboi?? (@blaqbouiy) September 28, 2020
Rema ranting is understandable, many people grow intense feeling of jealousy when they see you young and successful without breaking sweat, compared to their own struggle with no achievement to show..

SARS and Naija police are sitting comfortably on this table.

— YH (@Yemihazan) September 28, 2020
this is the first time in history Rema is actually TALKING? yes please vent venttt let it all outttttt ffs!!!! You're not a robottt

— Maryam (@maryamamasa) September 28, 2020
Meet Rema, the first man who stole laptop and rose to stardom. pic.twitter.com/vtGLDXUUiP

— Petu?? (@iamPetu_) September 28, 2020
Rema is the most quiet celeb on this App.. btw man barely tweet, he ignores all the negative vibes and shades. Tbh his earlier reaction shows baba is pushed to wall.

— Life Of Topboy? (@iam_topboii) September 28, 2020
Rema had a run in with Davido's DMW crew yesterday night in the #BBNaija house and it didn't end well !!!

— ???? x? ?? (@dejiimole) September 28, 2020
He didn't prostrate when he was greeting Peruzzi, so he knocked him Rema.

Read this and Check Peruzzi's page. pic.twitter.com/jU28iqIe1k

— ???? x? ?? (@dejiimole) September 28, 2020
Here's REMA full gist. It all happened last night at Bbnaija show , where Rema was in the same room with Davido and co.
Rema saw Davido and said Davido , Davido Was like can't you add uncle to my name ( uncle Davido ) that was how Dremo and Peruzzi slapped him . Thread pic.twitter.com/mj6mE5jGfB

— IG:@Ayo machalajnr? (@__olayinka) September 28, 2020
The post Nigerians Accuse DMW Crew Over Rema Rant About Envy & Jealousy On Twitter appeared first on tooXclusive.