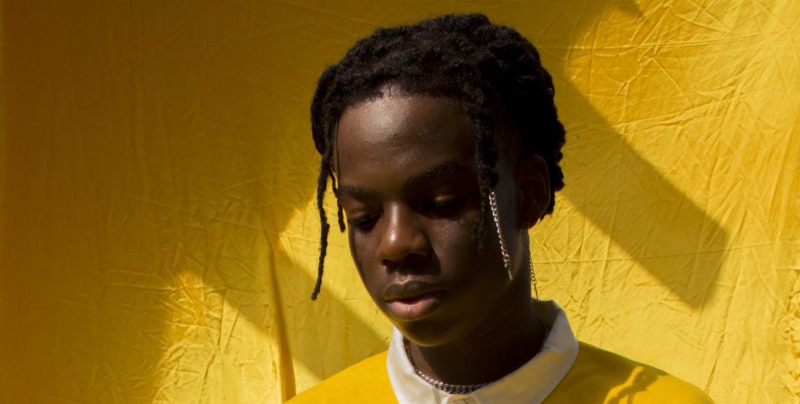 Mavin act, Rema has questioned Nigerian political party, PDP over his father's death 12 years ago.
Rema who went on a full-blown rant earlier today made a lot of shocking revelations and called out those who are jealous of his fame and fortune. However, things escalated to another level when he challenged the Peoples Democratic Party (PDP) over his father's death. Justice Ikubor, who was a high ranking chieftain of the party, was allegedly found dead in a hotel room in Benin, capital of Edo in 2008. He was also the former General Manager of the state-owned Ethiope Publishing Company. His lifeless body was found alongside empty cans of energy drink.
He tweeted: "PDP y'all need to explain what happened to my Father in that Hotel room. Justice Ikubor's son has risen. I saw the bag of money, 2008. Life was rough when I lost him. When I come to Benin, I'm gonna visit the houses of the names I still remember, peacefully."
Though the tweets were later deleted, he confirmed it wasn't by him. "Y'all deleting my tweets. Okay!" Rema tweeted. He called out Gov Godwin Obaseki, stating "Ravers they trying to deactivate my acc. Fight for me while I'm away, love y'all."Gov. Obaseki, Governor of Edo state. Your victory party was the last place I performed as an upcoming artist, After you won the election 4 years ago. This is 4 years later, you won the election again and I'm a star now. You're the only one that can call me back HOME."
See the tweet below: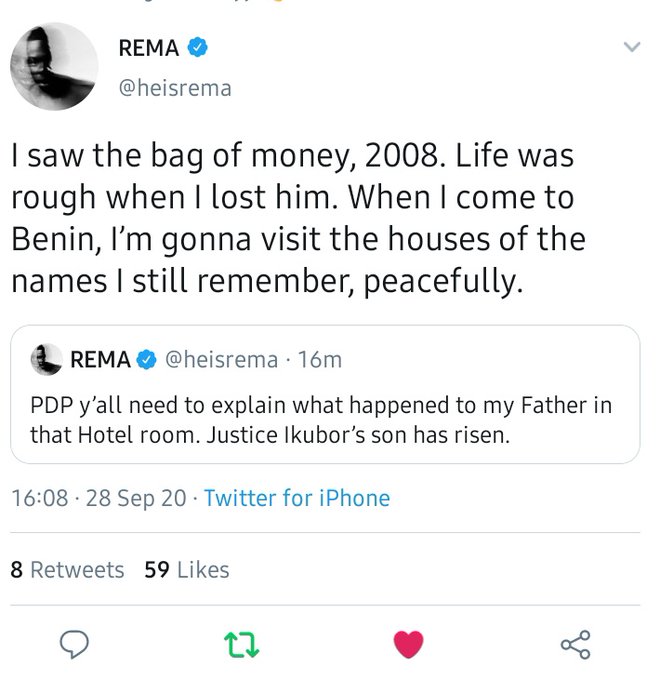 The post Rema Challenges PDP Over The Strange Death Of His Father 12 Years Ago appeared first on tooXclusive.