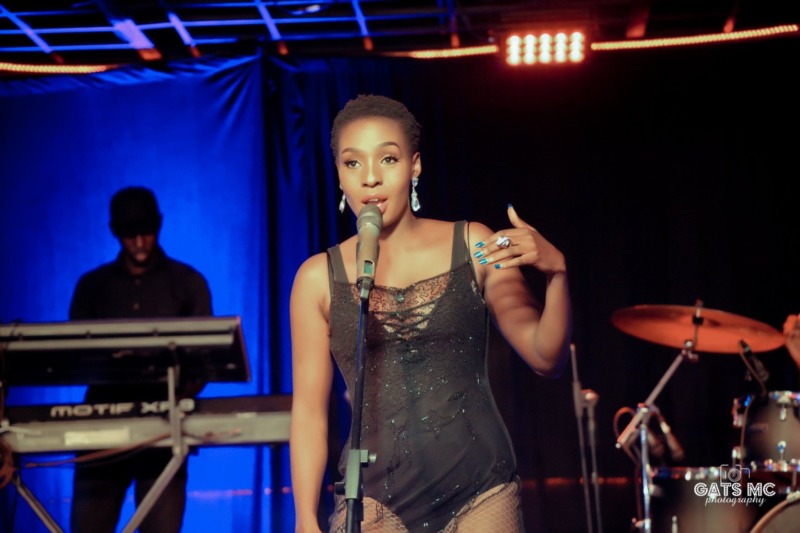 Ugandan singer, Cindy Sanyu has reacted after Nigerians dragged her for insulting Omah Lay and Tems.
Cindy had come under fire after she took to her social media page to lambast the singers for performing in the country while local artistes are suffering. She was livid that while Ugandan musicians starve and some even in huge debts due to the restrictions, Omah Lay and Tems had been allowed to perform in front of hundreds of people without social distancing and face masks. She went on to call him an outright idiot for posting pictures of the event online.
In response, Cindy maintained her ground and wrote that no one has the right to come to her country to encourage the spread of the coronavirus. She wrote: "Nobody has the right to come to my country and encourage the spread of corona no matter who you think you are. People are dying every day and if you have any respect for human life you will stay home or sanitize and wear a mask in a crowded place. May all your curses and evil spells return to you in Jesus name Amen#CoronaIsReal#NoRegretsHere#GodIsFaithful
See the post below:
View this post on Instagram
The post Ugandan Singer, Cindy Sanyu Reacts As Nigerians Drag Her For Calling Omah Lay & Tems "Idiots" appeared first on tooXclusive.