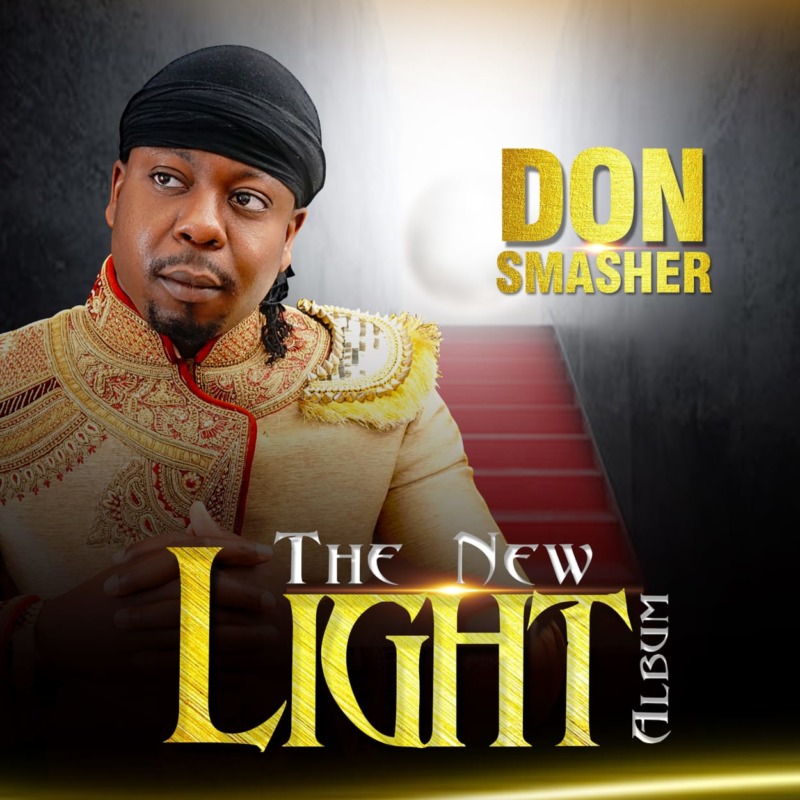 After many years in the industry, The multi-talented Nigerian South Africa based musician 'Don Smasher' originally known as Dennis Chikadibia Ejimudo who hails from Imo state Nigeria has finally released his much anticipated debut album "The New Light"
"The New Light album" is another Genesis of transformations in Nigerian Music. Don Smasher sees himself as the new light that is about to shine in the creative/music industry.
The Afrobeats Star's debut album 'The New Light' is said to be one of the most sophisticated music albums so far compared to his contemporaries. According to Don Smasher, The New Light Album is the first of its kind in recent music albums. Some of the tracks released before now have generated massive streams in all music platforms, example 'Baby Boo' etc.
The New Light album consists of 34 main tracks and 6 bonus tracks making it 40 tracks in total. Majority of the songs in the album are produced in Nigeria and in South Africa where he resides. This is really enjoyable till infinity!
Please Take a look at the back cover art to see the lists of tracks!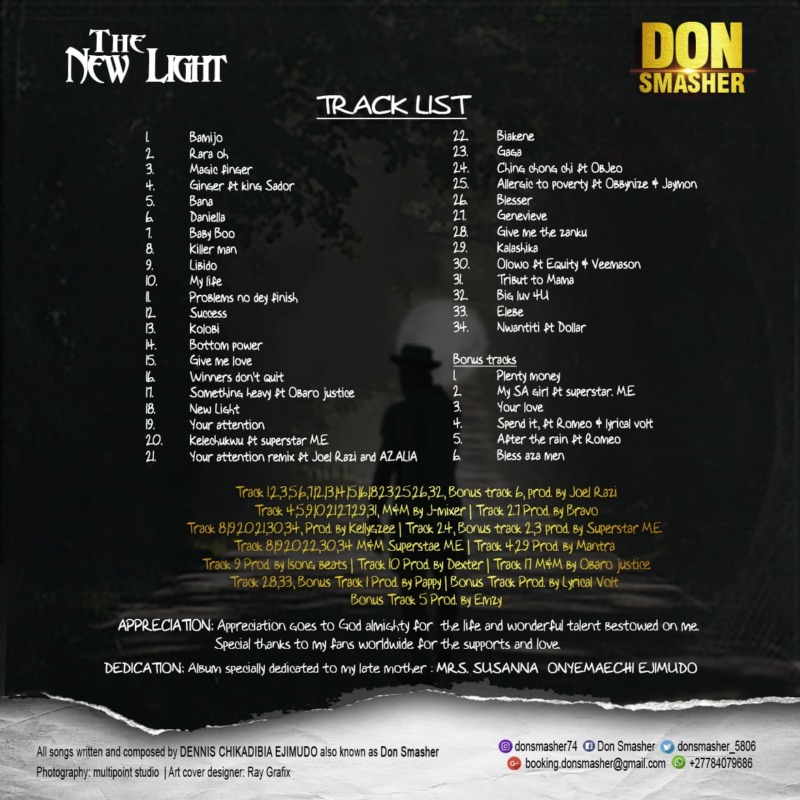 All these songs are crafted by Don Smasher and can be enjoyed wherever you are, no matter your taste in music because he carefully brought in many fusions of Afrobeats and foreign beats to meet the demands and tastes of all music lovers. Tell me your choice of music and I will point it out from Don Smasher's album (The New Light).
The new light album is specially dedicated to his late mother Mrs. Sussanna Onyemaechi Ejimudo And to the rest of the world.
Please enjoy Don Smasher's 'THE NEW LIGHT' Album and share your thoughts with us in the comment section.
IG @DONSMASHER74
TWITTER @DONSMASHER_5806
FACEBOOK @ DON SMASHER
EMAIL: booking.donsmasher@gmail.com
The post [Album] Don Smasher – "The New Light" appeared first on tooXclusive.
source
https://tooxclusive.com/album-don-smasher-the-new-light/