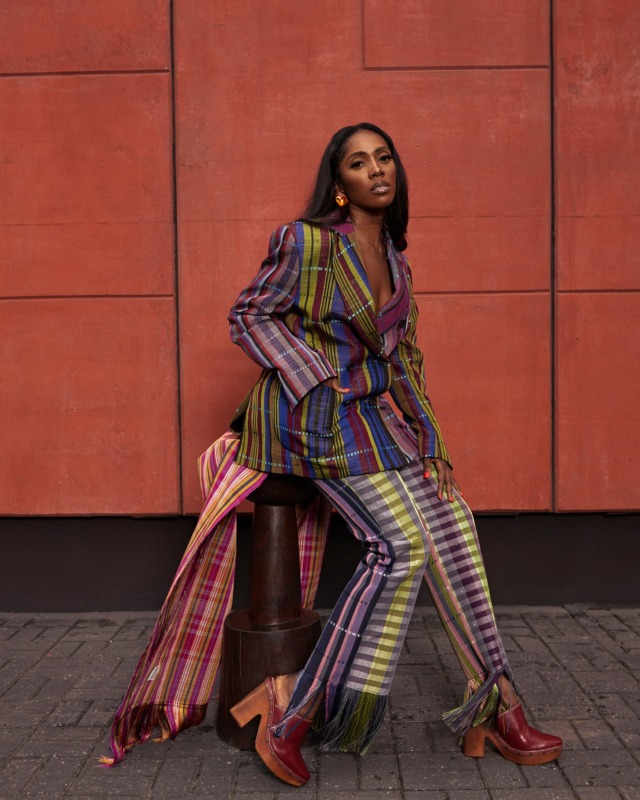 Sensational singer, Tiwa Savage has made a shocking revelation about growing up in the UK as a teenager.
The singer who broke the internet yesterday with nude photos made the revelation during an interview with Ebuka Obi-Uchendu for Black Box. Tiwa recounted how she left Nigeria at age 10 and how she was bullied in high school. According to her, the bullying got so bad that she attempted committing suicide twice as a teenager.
In her words: "When I got to school, it was horrible and I had an accent. My first day I clearly cannot forget. I got to school late and my teacher couldn't pronounce my name. She then asked why I was late to school and I said 'sorry ma there was go slow.' Everyone started laughing. I was teased so badly,"
"They use to call me 'African girl' 'Fufu', 'We heard your food smells badly' it was so bad that I literally tried to kill myself two times. I was depressed and bullied. They would flush my hair down during lunch break. At some point, I use to have a police escort me to the bus. I wanted to bleach and started growing my hair. It was really terrible."
Speaking on her relationship with her mother and how she was trained while growing up in the UK, she described her mom as a typical Nigerian parent living in London"I found it out initially, I didn't like her because she was tough on me. Not that I didn't like her but it was weird. I was really close to her, I could tell her everything. I could tell her things you shouldn't even tell a Nigerian mom. I would want to go out for parties all night and she would be like 'be back by 9 and I'm like the people won't even be there yet. I'll be so angry. I" she said.
Tiwa also spoke about how she hated her skin and wanted to bleach because she was insecure. "I want to bleach because I hated my dark skin, she caught me and threw everything and I was like what is your business. I think it was between 14, 15, and 16…I was really insecure."
Watch the video below;
The post Tiwa Savage Reveals She Tried Committing Suicide Twice After Being Bullied appeared first on tooXclusive.