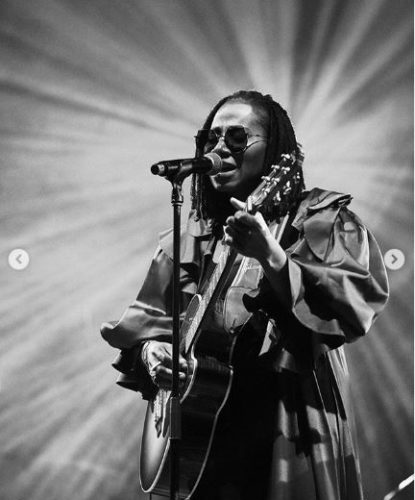 Sensational Nigerian singer, Asa has opened up on the reason she is still single.
In a recent interview with Ndani TV, the singer explained that she has continued to be single because of her personal space. Asa said she would have to meet a very nice guy to understand that she needs to have her personal space. "As I grow older, I become selfish. You see that thrill when I wake up, can you respect it? The guy I was in a relationship with, he was an English man; he would say 'don't go to her early in the morning, leave her alone.' By 8 o'clock I'm all yours do whatever you want. I was telling Janet that would anyone understand when I tell them that I want to be by myself by 4 and she said 'just tell them from the beginning.'
"I remember this guy he was amazing…if I have been dating Volkswagen he was a Rolls Royce. I couldn't be by myself which was a no end. That actually one of the reasons I left because it was too much of that person. If I get married and you do that to me…sometimes I think maybe we should have two houses so we can walk down to my house or maybe we should have two rooms…"
Watch the video below:
The post Asa Reveals Why She Has Remained Single For Years appeared first on tooXclusive.