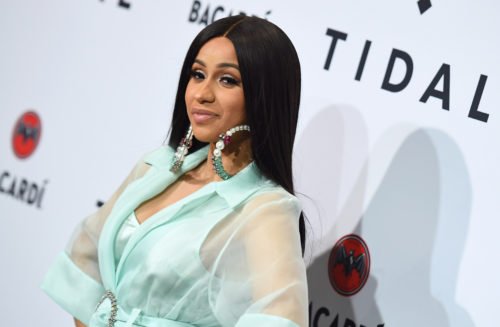 American rapper, Cardi B is currently facing backlash on Twitter after she considered buying a purse worth over 36 milllion naira.
The rapper had taken to Twitter to tweet: "Should I spend 88K for this damn purse? Omggg it's tempting." It didn't take long for fans to drag her for talking about spending an unreasonable amount of money on a purse especially during a global pandemic. According to fans, Cardi B talking about buying a bag worth such a during a pandemic is harmful to others. They say she's reckless and tone-deaf and apathetic and should donate the money o charity for better causes.

The post Cardi B Dragged On Twitter After Considering Buying A Purse Worth 36 Million Naira appeared first on tooXclusive.